Peachy PlayBoy Top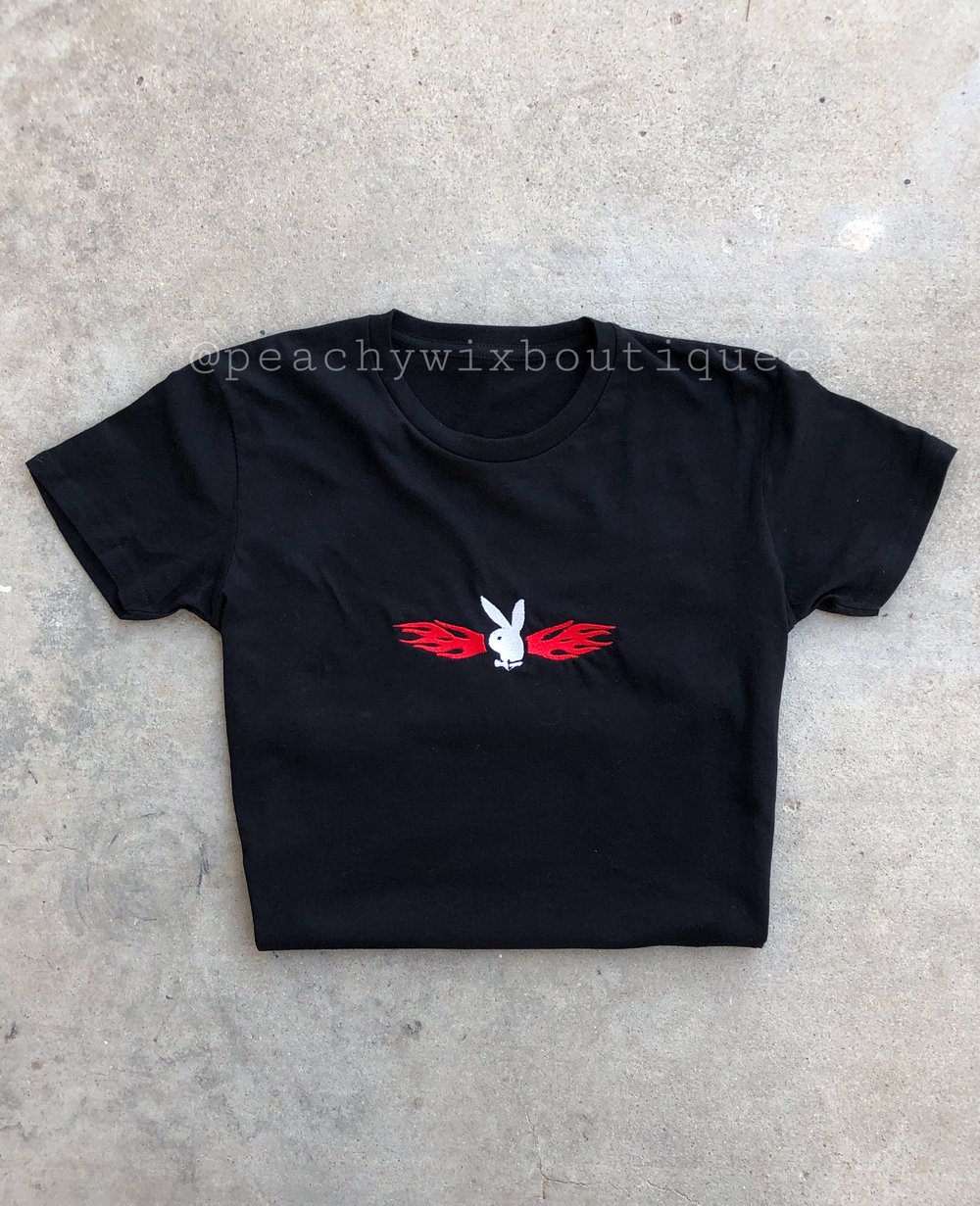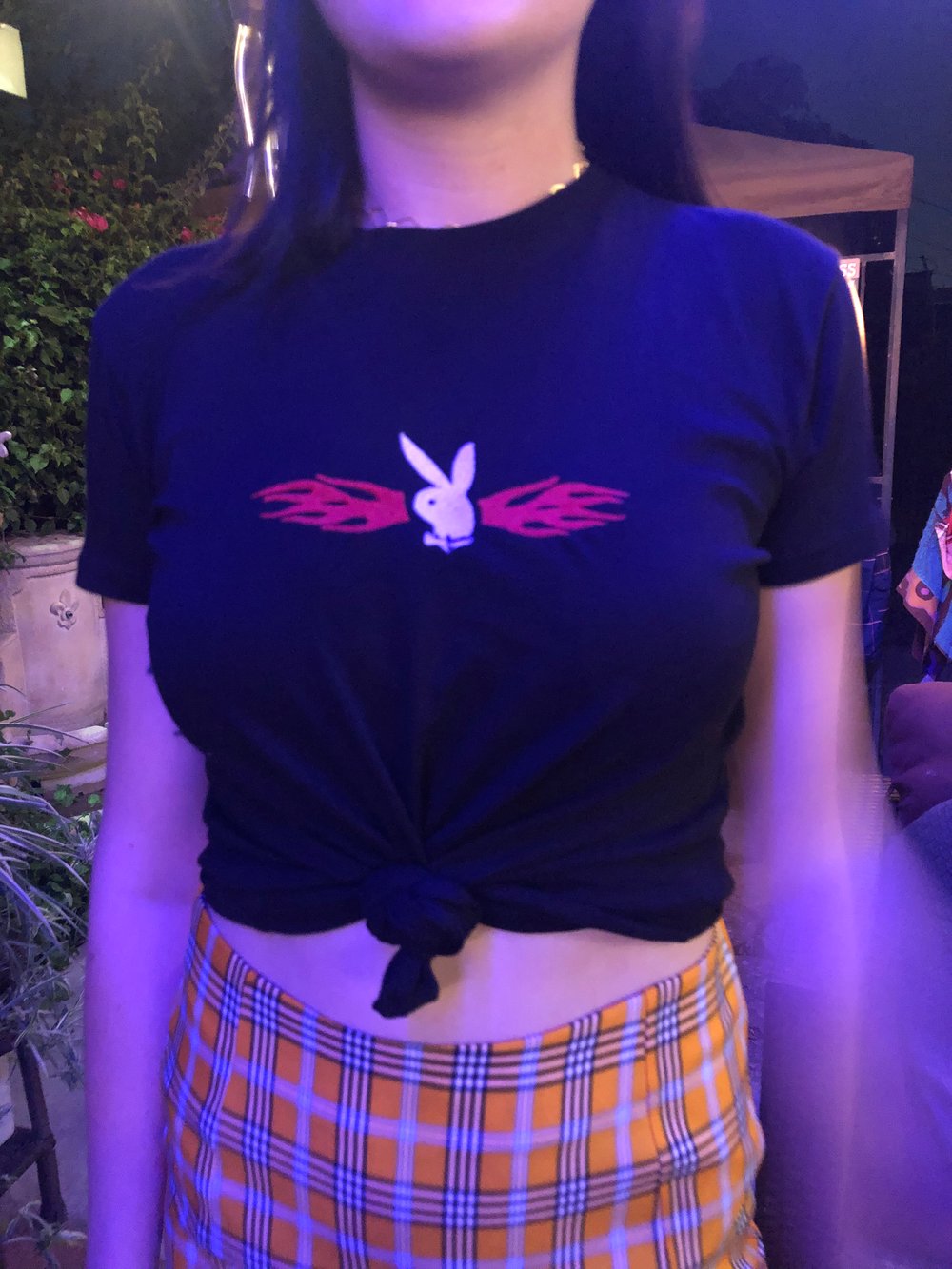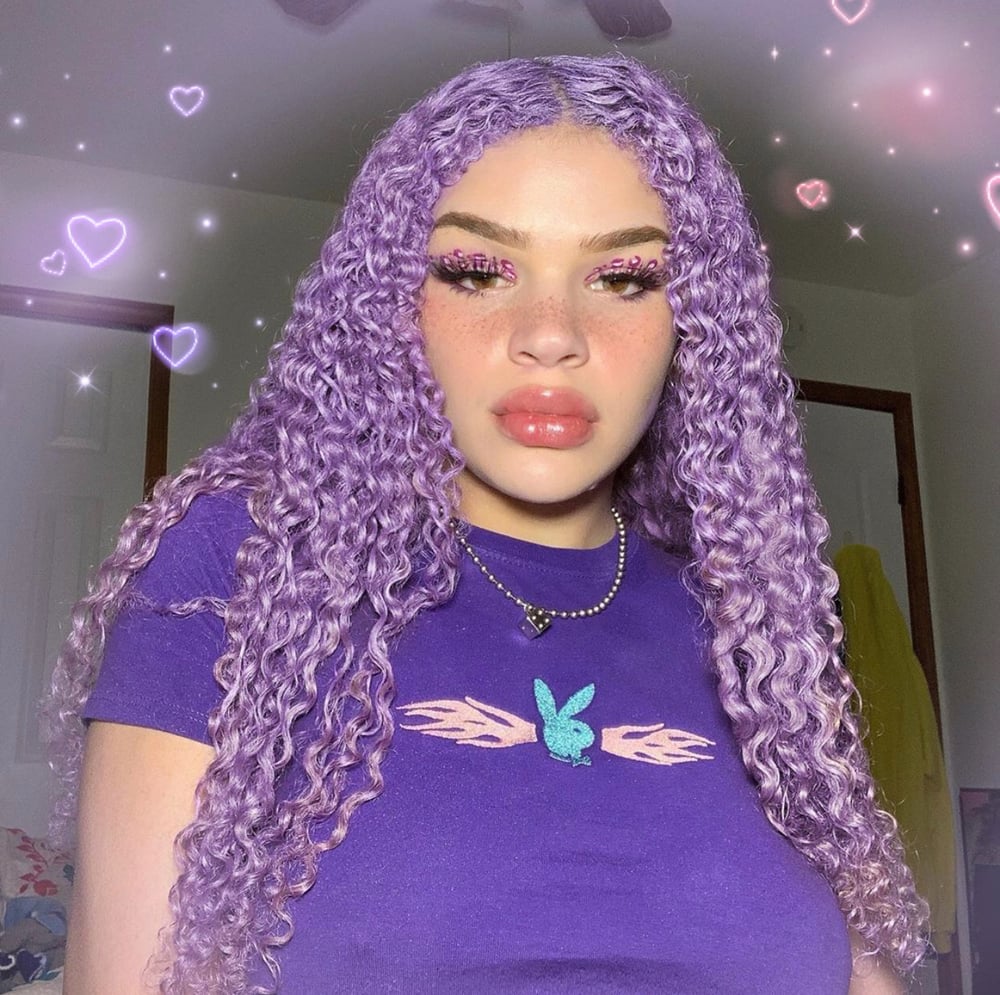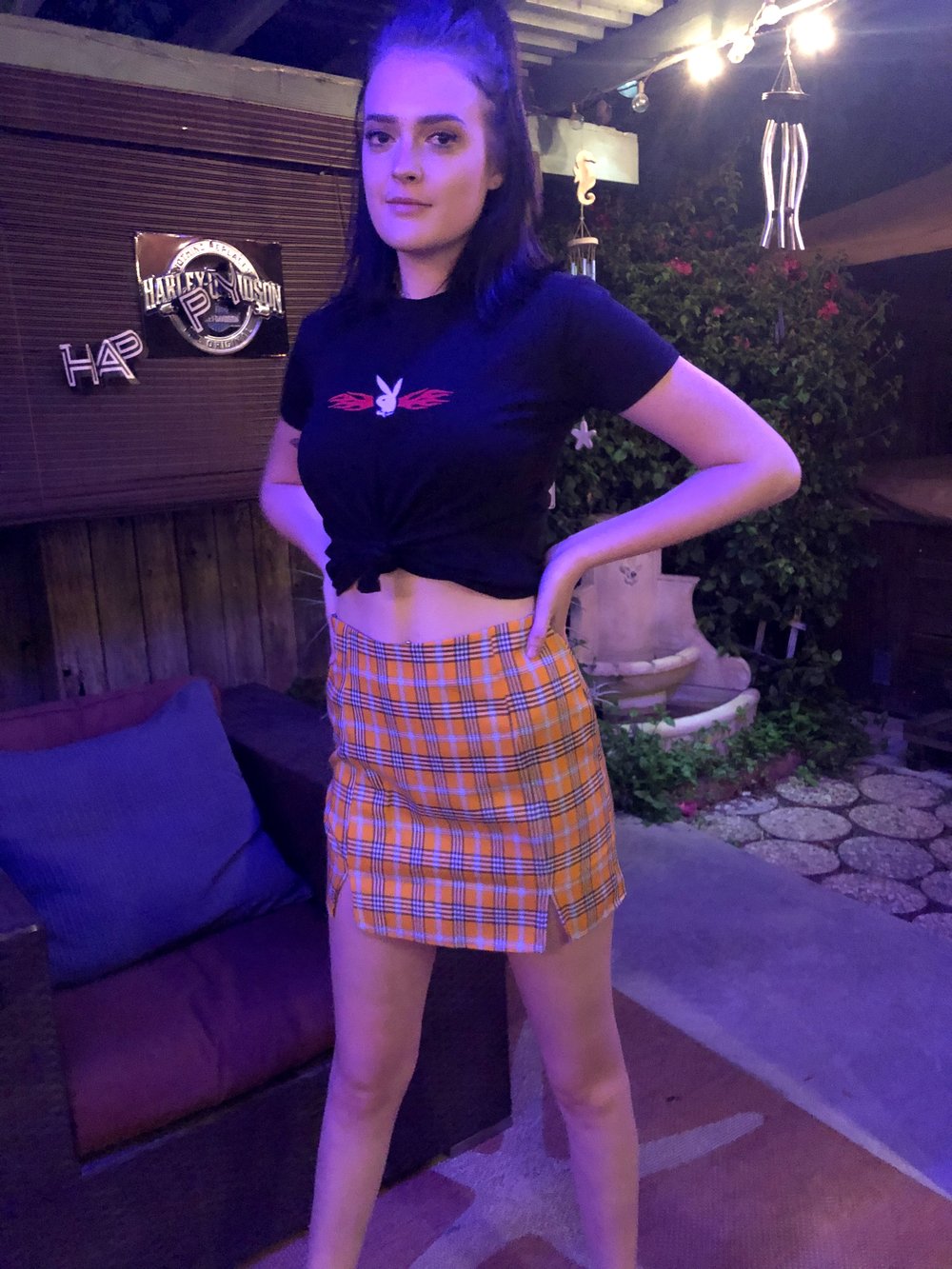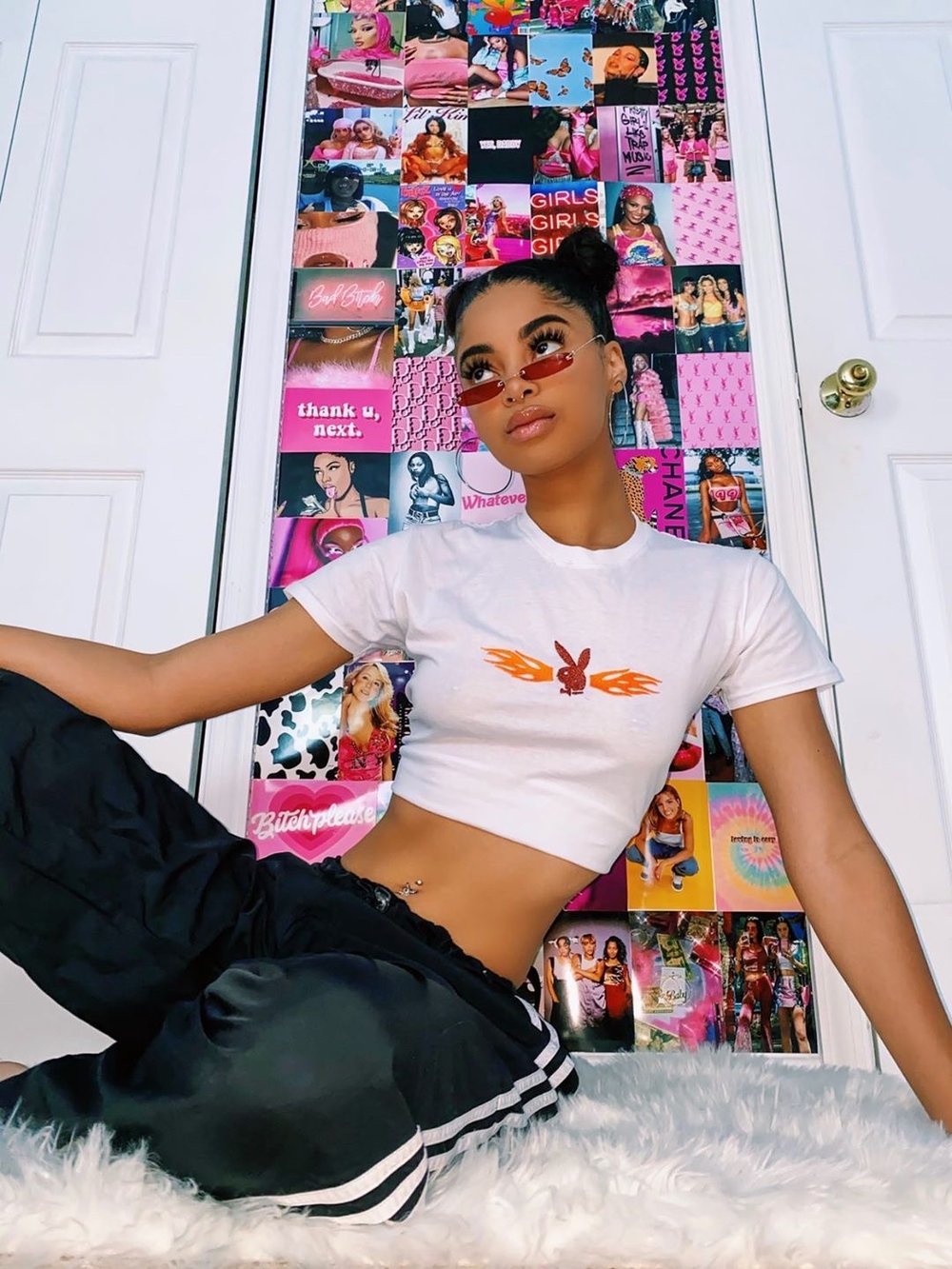 New custom made design flame and bunny t-shirt! They are customizable! You can choose any thread colors and t-shirt colors! One of a kind and unique and so adorable. Will be a super popular style soon!
PLEASE PUT IN THE NOTES WHAT COLOR DESIGN YOU WANT<3 (if no notes then you will either get the colors pictured or artist choice)
free supping about 10 days dispatch time. Please be patient you will get a tracking email!
White Shirt (can fit XS-XL)
Black Shirt (can fit XS-XL)
Purple Shirt (can fit XS-L)
Blue/Green Shirt (can fit XS-L)